What do pets actually like to read?
Charlie thinks there's nothing better than curling up with a good book: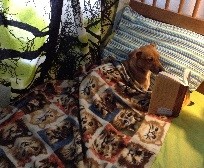 Joanne Levy sent a photo of her dog, Zoe, who loves to read
Small Medium at Large
. Can you guess why?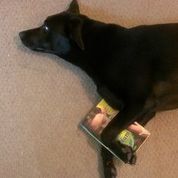 Voo Voo reading
Mitzvah the Mutt
by Yovel, 9, Connecticut: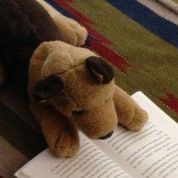 "My Dog" by Max, 11, Missouri: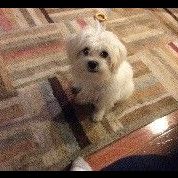 Your turn to submit your pets photo to Charlie! Include your first name, age, and state. Submit your photo to
info@pjourway.org
. Look for the photos Charlie loves on the website next month!