Do YOU like to draw?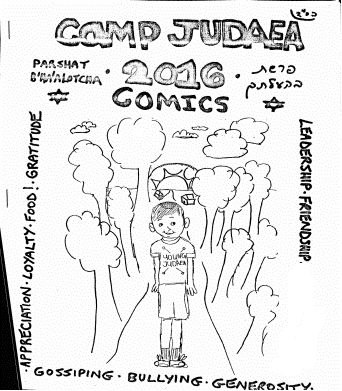 Kids at Camp Judaea in North Carolina read one of this month's book choices,
Rabbi Harvey vs. the Wisdom Kid
, and drew their own comic strips. How fun!
Contest!
Pick a PJ Our Way book and draw a comic strip about it!
Click here
to download the blank comic page to get started. Send a picture or scan of your comic to:
dteam@hgf.org
by 10/20/2016.
Your comic will be featured on our PJOW website in November!