These tasty veggies are perfect for dipping and offer a healthy take on the tradition of eating fried food during Hanukkah.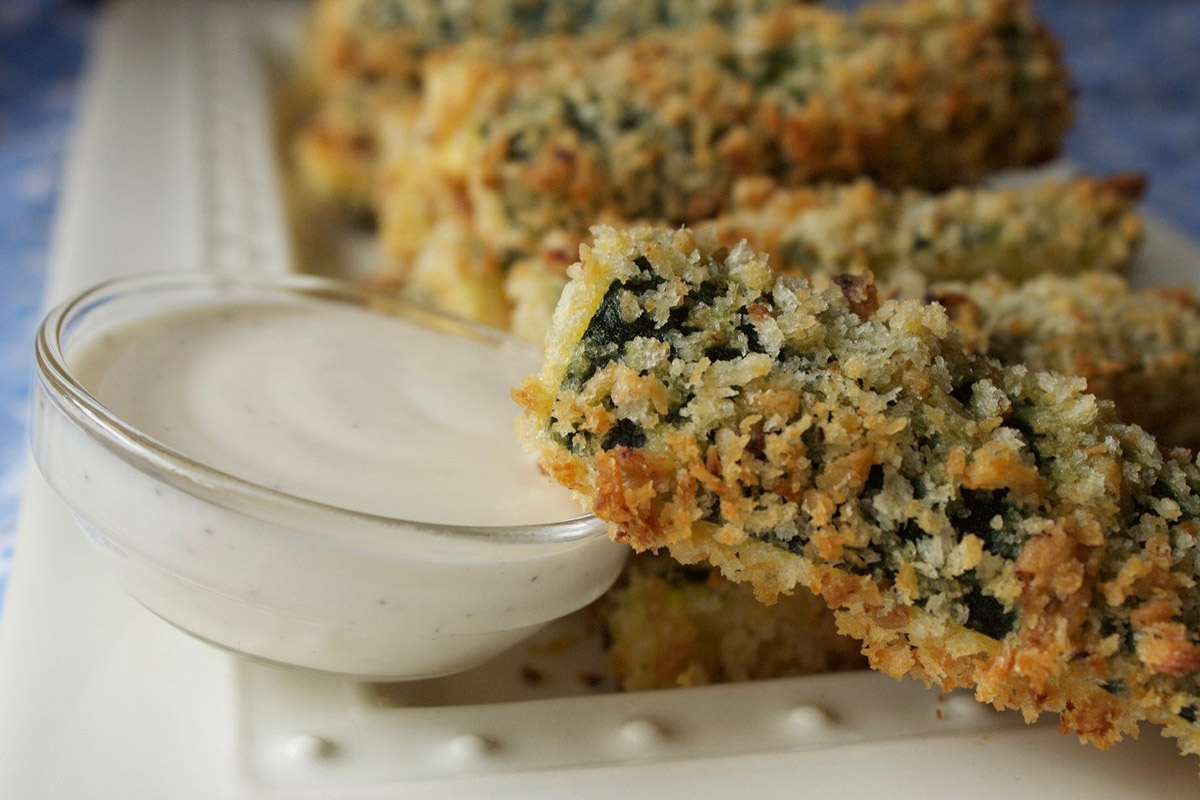 Download Printable Recipe Card
Ingredients:
4 zucchinis, cut in half lengthwise
1 cup flour
1 teaspoon salt
½ teaspoon black pepper
1 cup panko breadcrumbs
1 cup French fried onions, crushed
2 eggs
Preparation:
Preheat oven to 425 degrees.
Cut each zucchini in half. Cut each half lengthwise into sticks.
Combine flour, salt, and pepper in one bowl. In a second bowl, whisk eggs. In a third bowl, combine panko breadcrumbs and crispy onions.
Bread the zucchini by dipping each spear in flour, then egg, and finally breadcrumb mixture.
Spray a baking sheet with nonstick spray. Lay each spear flat on the sheet. Spray a light layer of cooking spray over the top.
Bake for 18-20 minutes or until golden brown.
Serve with ketchup, dressing, or dip. Make a "flame" by dipping!
Download Printable Recipe Card
Find Hanukkah crafts, activities, recipes, and more on the PJ Our Way Hanukkah Hub.