We asked our National Advisory Committee to create art projects inspired by PJ Our Way books. Check out a compilation of their masterpieces, an assortment of drawing tutorials, and a special feature from a PJ Our Way graduate!
16-year-old PJ Our Way graduate Talia loved having PJ Our Way books in her life. Now a professional artist who goes by oftaliashands, Talia created three pieces inspired by her favorite PJ Our titles. She explains: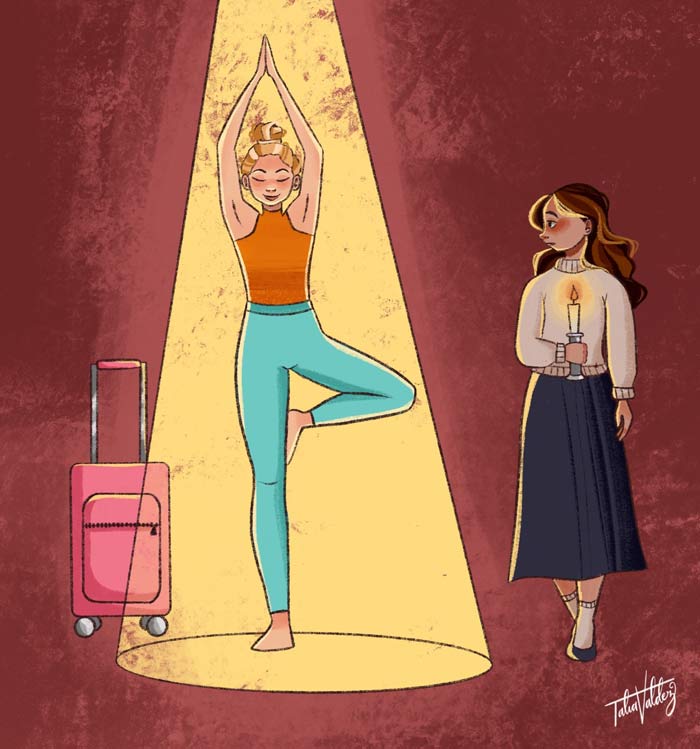 One is Not a Lonely Number was my favorite because the main character's name was Talia and she loved math. I still use the tricks I learned in that book! For a long time, I also wanted a sibling, and I connected with that part of the story. It was good, though, to watch her realize that she was happy enough with her many friends and the way her life was.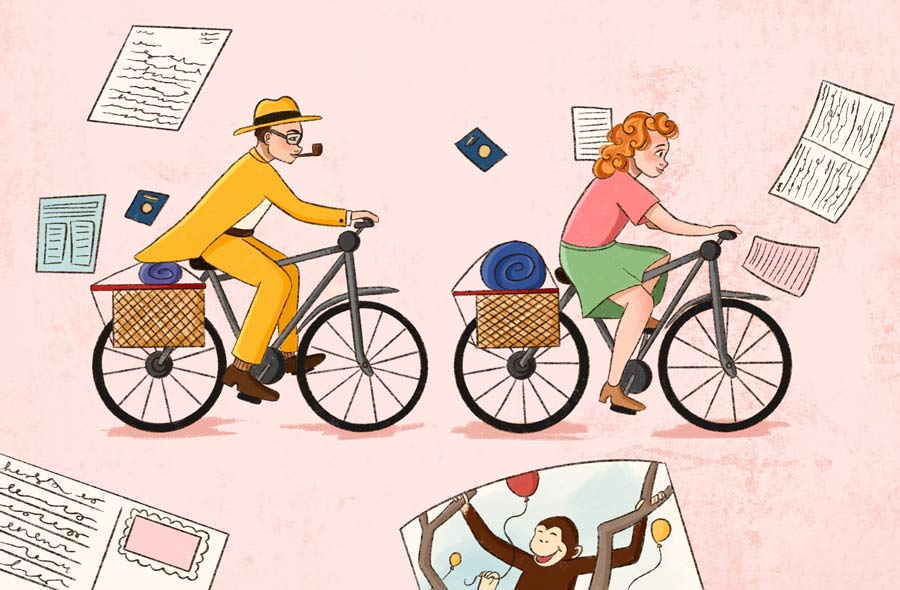 The Journey that Saved Curious George was special to me because my first stuffed animal, who still sleeps with me every night, was a brown monkey named Monkey George. I also really love the art in the book. The escape journey the Reys went through is something I identify with because, like many American Jews, some of my ancestors also escaped Europe in WWII.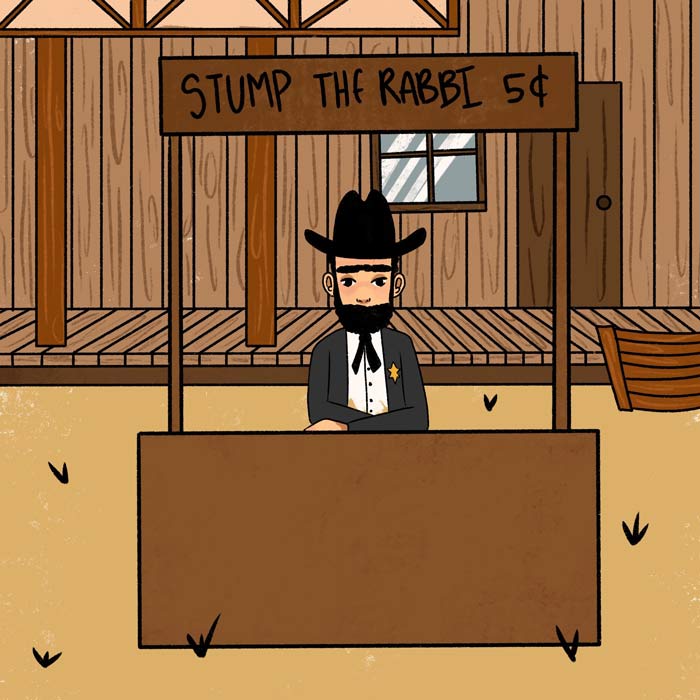 The Rabbi Harvey books are the only graphic novels I'll read as I usually find the pictures really distracting. But the stories in these books are so interesting and the art so fun that I enjoy the pictures. I even read one of my copies so much that the pages fell out!
Today, Talia's 9-year-old brother is a PJ Our Way kid who also loves to get his books! And he's not alone – more than 50 kids from the National Advisory Committee submitted amazing works of art inspired by their favorite PJ Our Way selections. Check out this compilation that showcases their talent!
If you liked the art featured in this post and want to practice your own drawing skills, check out PJ Our Way Advisory Committee member Danielle's Rabbi Harvey drawing tutorial!
And if you're curious about digital art, PJ Our Way Advisory Committee member Abbey demonstrates how she reimagined Hidden's cover using the illustration app Procreate:
Finally, check out these art-themed PJ Our Way books!
What type of art is your favorite? Which PJ Our Way books do you think have the best cover art or illustrations? Let us know in the comments!