Videos, activities, and other great ideas from PJ Our Way kids!
Create
This year, turn your ordinary gingerbread house into a Blinged Out Chanukah House! Cassidy shares her favorite tips and tricks to help you make this happen. In this video, she uses the Manischewitz Chanukah House, some extra sprinkles (like some super fun Hanukkah blends from Sprinkle Pop), and some yummy Marzipop treats from Peace Love Light Shop.

Noah shows us how to make an origami Star of David in this how-to video!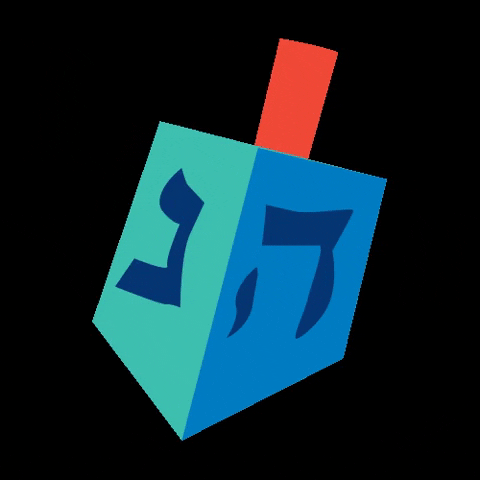 Read
Sarah shares a poem that elucidates what Hanukkah means to her.
Hanukkah
By Sarah, age 12
Every once a year, on 8 very special nights.
The nights the Jewish people love.
On those nights, the Menorah we shall light.
This one holiday, it's so important to all Jews.
When Hanukkah comes around, oh its such splendid news!
It started off a while back, many centuries ago.
When a candle remained litten, for eight days in a row.
Now thousands of years later, we still celebrate ...
HANUKKAH! We all shout, the perfect holiday!
To celebrate Hanukkah we have loads of traditions.
To make this holiday so special and filled with love and wishes.
We bake jelly donuts and spend time with family!
The children get loads of presents they each unwrap happily!
We watch movies and tell stories.
We have fun with everyone!
These are just some of the things that make Hannukah loads of fun. There is a toy with Hebrew symbols, and it can really spin.
This toy is called a dreidel; let's see who will win!
There is also special food
Stuffed with mashed potatoes filling.
It's like a potato pancake!
It makes Hanukkah most thrilling.
It's called Potato Latkes! It's meant for those special nights.
It's so tasty and delicious if you whip them up just right.
Hanukkah really is a lovely holiday!
These traditions make it so special.
Watch
In this video, Isaac shows PJ Our Way his favorite parts of the Festival of Lights!
Cook
Rohan demonstrates how to make delicious potato-veggie latkes – en francais! This video has English subtitles.


What's your favorite thing about Hanukkah? Let us know in the comments!